The year was 2008. Laurent Samandari's yearning for authentic French breads and pastries in India had been growing for quite some time and eventually, when it was time for it to materialize, Laurent envisaged L'Opéra. With his family's support, he undertook a detailed study of the food and beverage market in Delhi. The French Embassy in Delhi also got involved wholeheartedly; their purpose-built kitchen was well utilised for initial samplings. Laurent's family and friends, some of whom were expats in Delhi, were very optimistic about L'Opéra. Indeed, this optimism was quite instrumental in providing momentum to Laurent's endeavours.
The training of the staff, in the early days, was carried out intensively. Quite a few French chefs, including one co-founder of the renowned French culinary institution Lenôtre, rigorously trained the staff in the techniques of culinary excellence and ensured that no detail was glanced over; there had to be absolutely no compromise on quality. Soon after this initial phase, L'Opéra succeeded in bringing the authentic French experience to the heart of the Indian capital. The home delivery service was launched in 2010 and after much encouragement from expats and Indians alike, who were awed by L'Opéra's offerings, the first L'Opéra outlet opened its doors in March 2011 in Khan Market, one of the most prestigious markets in Delhi. The L'Opéra venture has since grown exponentially, both in terms of repute and number of outlets.
Bikaner House
January, 2018

Bikaner House, on the India Gate Hexagon, now has a new destination of avant-garde French culinary elegance. L'Opéra – Delhi NCR's most exclusive and innovative bakery and pastry brand – has teamed up with Old World Hospitality's "Chor Bizarre" to open a Salon de Thé. Bikaner House, a heritage property at a marquee location, has been attracting visitors with its charm, cultural significance and artistry.
Mall Of India, Noida
October, 2017

Delhi-NCR's award-winning pâtisserie has arrived in Noida!
Come experience the elegance of L'Opéra at 1st Floor, DLF Mall Of India.
PVR Director's Cut, Vasant Kunj
August, 2017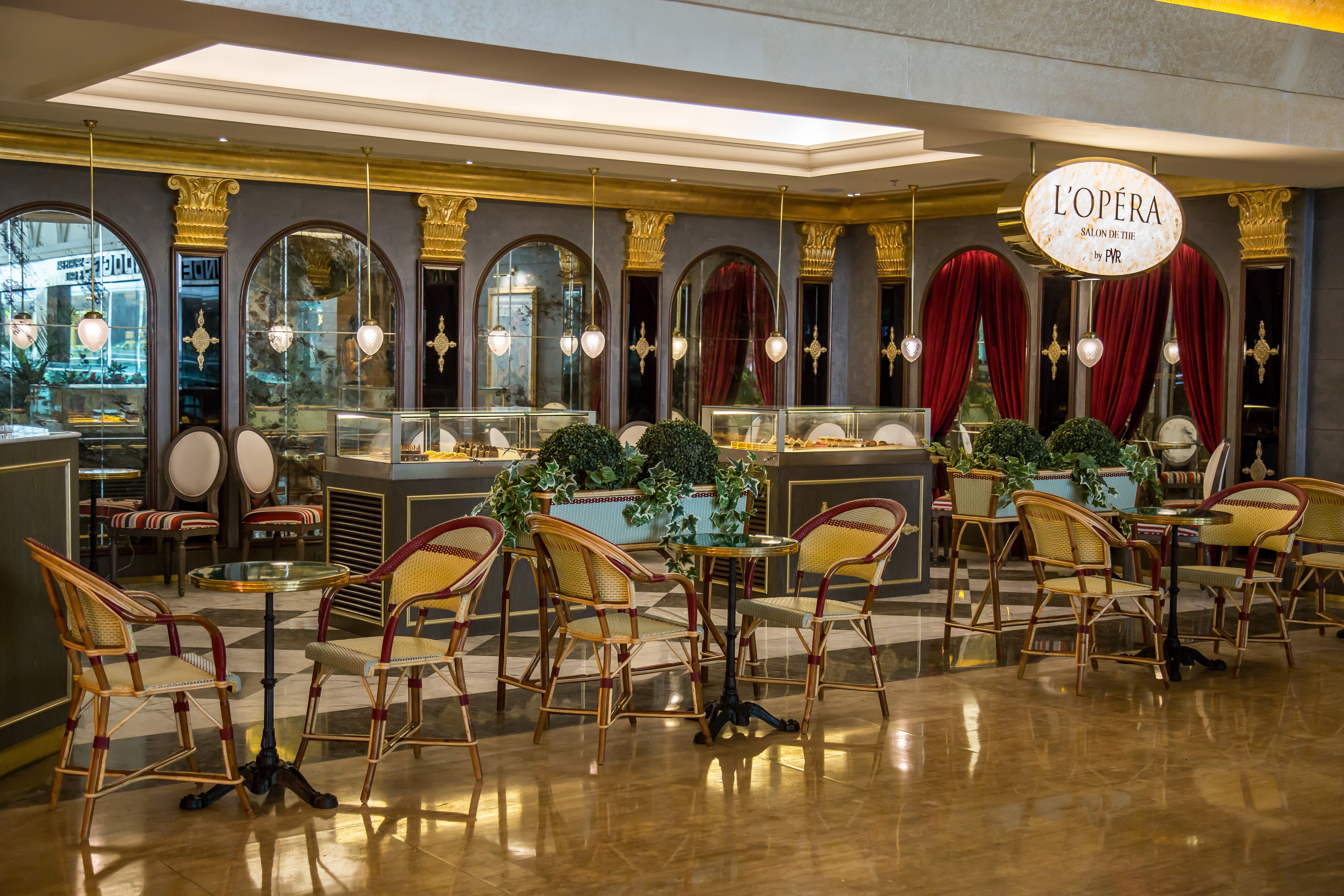 L'Opéra, Delhi-NCR's finest, award-winning pâtisserie has now joined hands with PVR, India's leading cineplex brand, to bring a new delightful experience to one of Delhi-NCR's landmark commercial destinations, Ambience Mall, Vasant Kunj.
Located at PVR Director's Cut on the 3rd floor, the elegantly designed L'Opéra Salon de Thé by PVR
accommodates up to 20 guests, allowing them to enjoy the very best of French dessert culture at PVR's
luxury flagship, where patrons are already lavished with high-end specialty foods such as sushi and premium
popcorns, that can be relished on premises at Simply Sushi or The Den, the members only lounge at
Director's Cut, inside the auditoriums, or even as takeaway orders.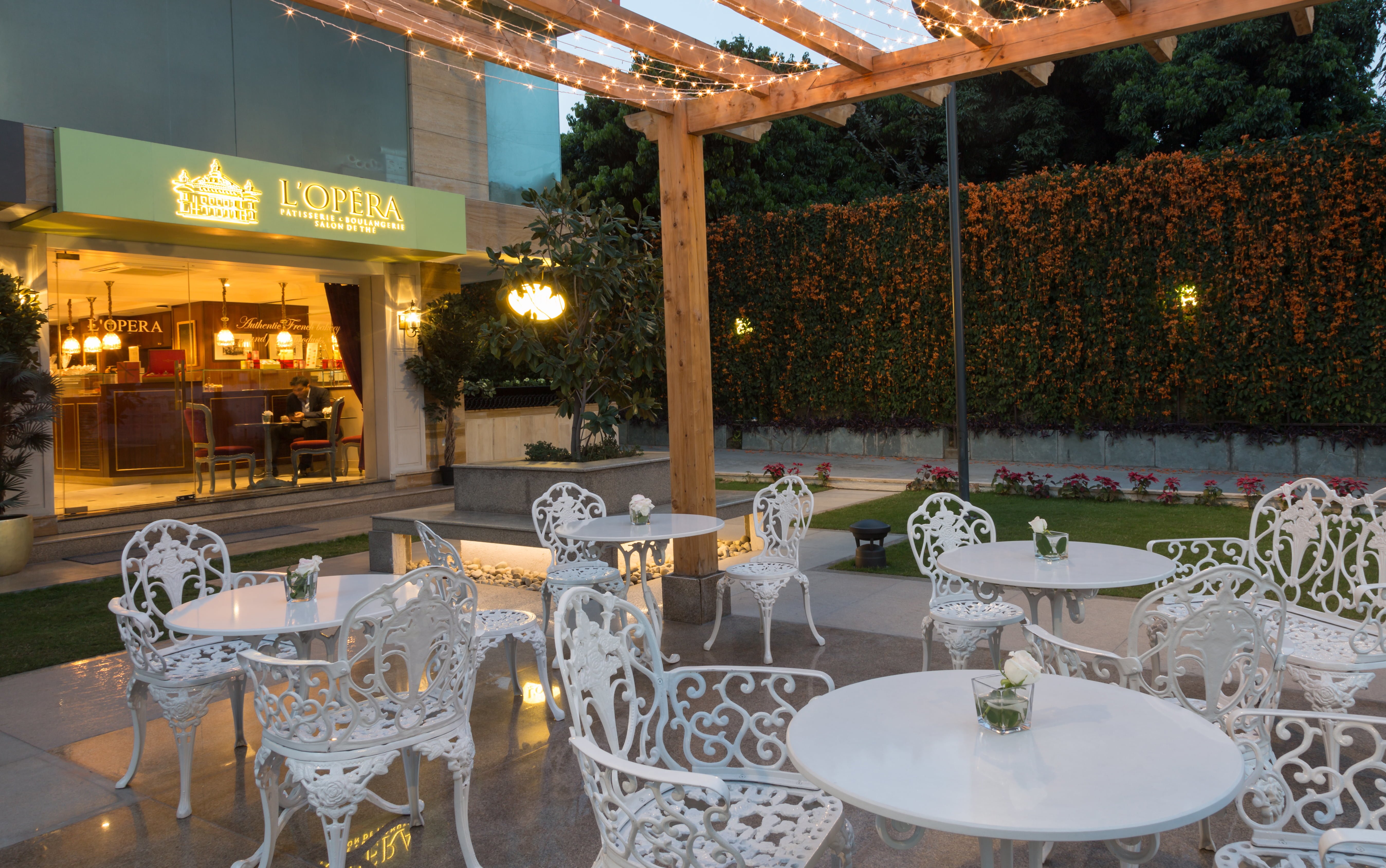 Now visitors from Delhi and abroad, on their way to the hills for a break, will get to enjoy French bakery and pastry specialties.
T3 Arrivals Hall, Indira Gandhi International Airport
February, 2017
L'Opéra's counter at T3, for travelers seeking unparalleled quality and high-end French products, as they venture their way to the Indian capital. Open 24 hours a day, 7 days a week.
Two Horizon Centre, DLF5 Gurgaon
July, 2016
Located at the ground floor of one of Gurgaon's most prestigious business locations within the prominent DLF5 neighbourhood, which is part of The Horizon Center complex- a world-class corporate office tower that offers a truly luxurious work and leisure environment, L'Opéra was grandly inaugurated by the French Ambassador in September 2016.  Enjoy bakery and pastry products as well as Salon de Thé refined meals, ideal for anything from fleeting meetings to lounging lunches or elegant French breakfasts.
Apollo Cradle Royalé, Nehru Enclave
June, 2015
This state-of-the-art maternity clinic houses the best qualified gynecologists and pediatricians around and is built with luxury and sophistication in mind. L'Opéra operates a Salon de Thé at the premises and provides gifts, a variety of healthy lunches and gift hampers for families and visitors to the clinic.  Open to all patrons every day from 10 am to 5:30 pm.
The German Centre, DLF Cybercity Gurgaon
January, 2015

These world-class facilities support small and medium-sized German companies venturing into the Indian market. You can enjoy pastries, breads as well as light Salon de Thé meals from 9 AM to 6 PM Monday through Friday, at an ample seating area.
Epicuria Food Mall
September, 2013
Inaugurated by the French Ambassador in October 2013, this is L'Opéra's first Salon de Thé, where you can indulge in culinary pleasures of L'Opéra with an authentic Parisian terrace surrounded by greenery. Live the culinary experience a la française. Open every day from 9:00 am to 12:00 pm.
Hauz Khas Village
August, 2013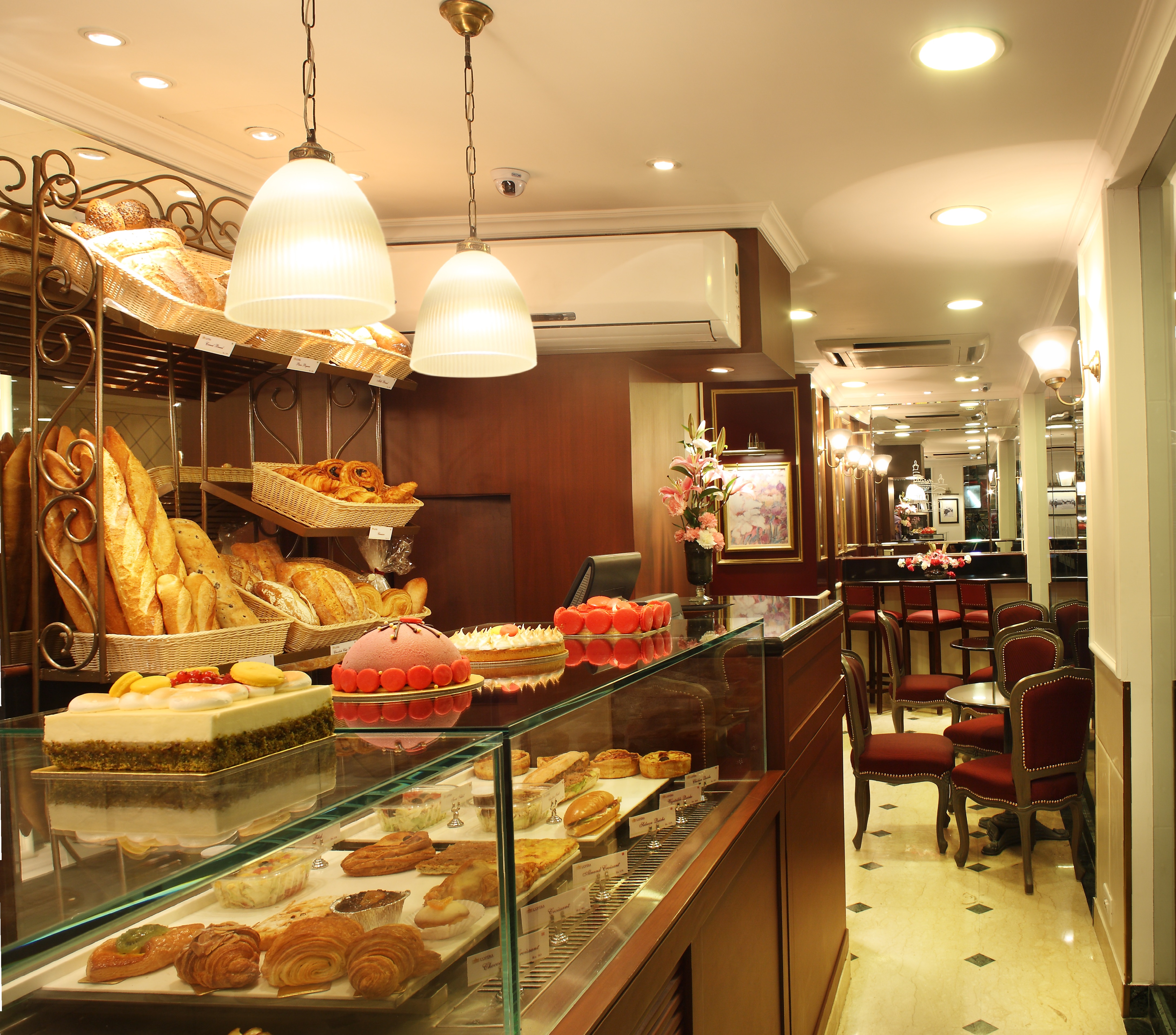 Inaugurated in August 2013, you can enjoy great coffee and refined pastries in this bustling neighbourhood, a historic habitation around the region of Hauz Khas, which houses a water tank, a seminary, a mosque, a tomb and pavilions, dating to much before the establishment of South Delhi. Open every day from 8:00 am to 12:00 pm.
Select CITYWALK Mall, Saket
August, 2012

Inaugurated in August 2012 and located in Delhi's most popular, successful and admired shopping centre, it is open every day from 10:00 am to 11:00 pm.
DLF Promenade Mall, Vasant Kunj
March, 2012

Inaugurated in March 2012 and ideally located in one of India's largest fashion malls, this outlet has an elegant terrace, ideal for a sophisticated outdoor experience. Open Monday to Thursday from 10:00 am to 10:00 pm and Friday to Sunday from 10:00 am to 11:00 pm.
Galleria Market, Gurgaon
March, 2012

Inaugurated in March 2012 and located at a very central location in Gurgaon, this outlet serves its patrons every day from 8:00 am to 9:30 pm.
Blliis by Ravissant, New Friends Colony
January, 2012

Blliis by Ravissant is one of India's most luxurious destinations for beauty and lifestyle services. Open between 10:00 am to 7:00 pm all days except Monday.
L'Opéra's flagship store and first retail outlet, located in Khan Market, Delhi's classiest and poshest market, inaugurated in March 2011 by the French Ambassador; open from 8:00 am – 11:00 pm Monday to Sunday.
French Embassy
January, 2011
L'Opéra's first point of sale, inaugurated back in 2011. Provides the Embassy staff and visitors with fresh pastries and breads between 8:30 am to 5:30 pm, Monday to Friday.
The Academy, DLF Golf & Country Club, Gurgaon
January, 2011

Allows all golf lovers enjoy a well-deserved break at this prestigious golf course. Open for members only between 7:00 am to 7:00 pm all days except Tuesday.
Jul –Production Centre Complete
Dec – Market Study, Business Plan
Jan-Jun – The Internship Oct – Incorporation